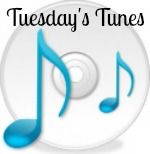 During this time of year I often find myself reflecting on the past year, it's happens, and the changes I've made as a person.
When it's that time to reflect I tend to look for some inspiration on how I'd like to live my life and how I want to be as a person overall.
Recently I've found some inspiration from one of my newest favorite songs, and one of my all time favorite bands.
It's really no secret that Mumford & Sons make some profound statements in their lyrics.
I love them and I would agree that many of them to inspire me, and have given me little life pointers, but this one I think really can put things in perspective for me.
I want nothing to more to live this life.
Have amazing (and probably some not so amazing) experiences and learn from them.
Use what I've seen to do good for others.
Learn and grow all the time.
Happy Tuesday.