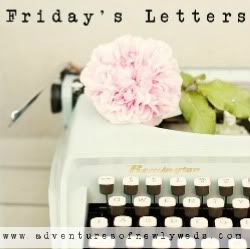 Dear Gunner,
You are such a ham and I love it! You can get me to smile with just a little from the goofy little look on your face or that wiggly butt!

Dear Hunger Games (the movie),
The book is always better!
But you were good.
Dear Ohio Weather,
I've been pleasantly surprised with you over the last several weeks.
Although one of my favorite things about spring is the mild weather I haven't minded the 80 degrees days, even if it's raining.
Keep up the good work!
Dear Maternal Instinct,
Slow.Your. Roll.
You might think you want a baby, but you don't...not yet at least!
Or do you?
No no no no not yet!
(see what she's doing to me!)
Dear Vacations I have yet to take,
Please see above.
Better get booked!
Dear Work Slur-per,
I'm just so thrilled that you have moved on from soup to fruit...NOT!
Said fruit makes your slurping even worse and it now involves crunching!
Oh for the love of God there you go again...
And work slurp-er is definitely not this adorable!

Dear HR,
I'm not sure how much more of the slurping I can take. Please do not fire me when I go over there and rep remand him for being as old as he is (like his mid to late 60's here folks) and eating like a 5 year old.
I'm just kidding.
I would never do that, but I'd like to if I knew you wouldn't fire me :)

Dear Bestest,
The more we are together the more certain I am that we were separated at birth.
I never tell you how much I appreciate you and how much I love all our fun times and random quirkiness (even if the guys don't!).
Dear Kevin,
Thank you so much for being you!
You were such a trooper taking care of me with the flu and that was on top of my normal bossiness.
I couldn't ask for a better hubins :)
Happy Friday!