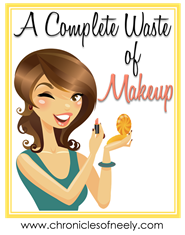 Today is the one day link up with Neely & Amber and what you love about the spring! Well spring isn't my favorite season but it's a close second! There is so much about spring to be enjoyed, especially after the cold winter (eh? okay maybe not so much this year, but you get my point).
What are my favorite things about spring?
Nature:
Everything about spring is pretty to me. The flowers, the animals all coming back...heck even the rain is nice!
My mood:
I am definitely someone whose mood is affected by the weather!
Spring time comes around and it's hard not to be in a good mood all the time.

Clothing:
I love all the bright colors of the spring!
The pops of color that are being seen everywhere is awesome.

Being outdoors (even if it's just on a patio)!
Who doesn't like the chance to be outside?
It's the best time to take Gunner to the dog park :)
Hiking is always a good time in the spring!
What do you love about spring? Link up & share!