This week at work is kicking my butt due to the shortened work week.
It's one of those catch 22's of the work world I tell ya and at the moment it's not so fun.
I'll be singing a different tune come Wednesday at like 3:00 when I'm busting outta this joint, but until then I'm going to whine a little lol.
First up, Me, Myself & I with the
cuz
and some of her lovely ladies :)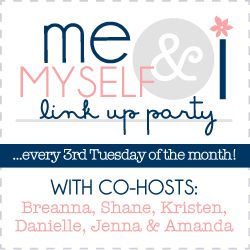 What are your top five movies to watch during the holidays?
1. Christmas Vacation
2. Elf
3. Christmas Carol (I actually love the Muppet's one)
4. Home Alone
(the 1st & 2nd)
5. The Grinch
What are you most thankful for?
I am thankful for a lot of things but I would say overall the people in my life.
Without them I would be nothing and have nothing!
If there was one verse or quote to describe your life, what would it be?
Can I have two?
This is probably "my life motto"
because it's true.
Maybe it's not the whole world, but it's will be someone's world...
And this would probably be what I would apply to my life the most...
I am always learning new things about myself and changing. I have flourished into what I am today, but I still have a ways to go...
Who in your family are you most alike?
Hmmm...I guess I would have to say my mom. However, I know I share many characteristics with my dad too. I get told I'm like both by different people all the time so who really knows?
What is your favorite drink order at Starbucks?
As if you don't know this already! Pumpkin Spice Latte and Peppermint Mocha! Yum!
Next up....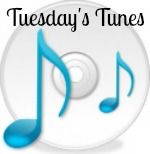 I've decided to join this lovely little link up because I haven't talked music much in awhile.
Most of you it's one of my all time favorite things and I have some new grooves that I'd love to share.
Starting with this little diddy :)

Instant love I tell ya.

Happy Tuesday!