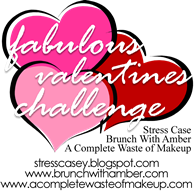 It was a great way for us to spend sometime together just the two of us. Not that we don't enjoy others company because clearly that's not the case. It's that we don't spend multiple days together alone...we really don't.
We took off work that Friday and drove ourselves to Chi-town. As soon as we got there we were ready to hit the town!
Of course, we were also ready to eat! First stop, Chicago Style Pizza.
We are pizza fans overall so we knew that this was a must! The options for pizza in that town though are endless.
He also, pull some of us up on stage for some booty shaking. First the guys & then the ladies! Kevin did not have the privileged of making it up there to show off his booty popping skills...but I did! And I was nervous as hell lol.
Day two was spend on even more good food and some sightseeing/shopping! A must in Chicago!
Big Fish
I love all the bright colors you can find at the aquarium. I have more pictures from this place than I know what to do with!
Kev and I have had many awesome dates. It was actually difficult to choose which one my favorite was, but this is definitely up at the top of the list. Also, one of the most fun to share!
What was your best date ever? Link up & let us know!
Happy Monday