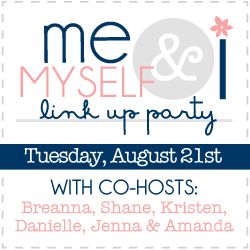 1) What would you attempt to do if you knew you could not fail?
Hmmm..there are lots of things I would pursue if I knew I couldn't fail.
Here are my top 5:
1) Even though I hate it I'd probably go into politics to try to change somethings.
2) I really want to do this, but if I knew I couldn't fail it'd make it a LOT better.
Start that no kill animal shelter and be able to house lots and lots of dogs.
3) Dance.
I'm not sure it'd be ballet, but that would be sweet to be a bad ass dancer of some kind.
4) Be an entrepreneur like Les Wexner.
Pretty much own a city, be the head of a billion dollar company, and be able to give back to my community in a huge way!
5) Be an OBGYN.
I think I could do this and not fail.
The problem lies in the fact I could never detach myself the way I would need to in order to keep my sanity.
2) If you had only six months left to live, what would you do with the time?
Easy.
Travel with Kevin.
We'd go to my house for a little bit, but then we'd head out of the rest of the world.

Places like these:





3) If a front page news article was written on you, what would the headline be?
Oh jeez.
It'd probably either have to do with my overeating to the point of death, or saving animals.
4) What is your biggest pet peeve?
Ignorance and bad drivers
5) What is your favorite chick flick movie?
I gotta list one?
Ya know.
I wouldn't pick chick flicks as my favorite genre.
I'd much prefer a good thriller, or action movie.
I'll also add that I only watch most chick flick once, but since this is the question...I'll roll with it :)
You are going get 5 again.

1) The Notebook

2) P.S - I love you!

3) The Sweetest Thing

4) Steel Magnolias

5) Now and Then

Happy Tuesday :)