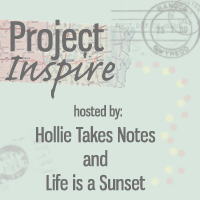 I thought it was a good idea, and I am always using quotes for inspiration so why not spread the love!
She has one cute blog so after you read this I think you should make your way over to her little corner of the net and show her some love :)
Heather sent me a nice card with a couple quotes I am loving!
She also included this cute little frame with a quote on it.
I've added it to my new dresser trinket collection :)
I think it's important that we all spread some inspiration.
You never know what you will say or do that will inspire someone else to take action and follow their dreams!
Thanks Heather for the inspiring quotes :)
All of them speak to me in there own way!
Happy Thursday!