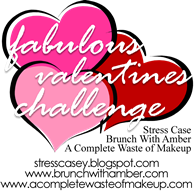 Today's Topic: Love My Vices(because we all have them)

I'm not sure if it's sad or not but it was not hard for me to pick out my vices. Do you think it's human nature to recall the bad easier than the good? I do. Although I don't think I'm an overly negative person I find it much easier to think of the things that I do that are "bad" over the things that I do that are "good".

So what are my vices?
1) Caffeine. Any and all kinds! For the safety of my family & friends that would have to put up with a caffeine
withdrawn
Megan I will probably not be giving up this vice anytime soon.
My Friday morning :) The cup says it all!
2) Speeding. I have lead foot, but I don't think I'm a bad driver overall!
Kevin is probably saying "Yeah right!", right now in his head! I am not that bad of a driver Kevin!
3) Shopping. With three malls within 30 min. or less of where I live I find it impossible to not shop at times. It's so easy to think of all the things that "need" to get, and it's all so accessible! I could be worse...like the girl from Columbus that was on:
True Life: I'm A Compulsive Shopper
. Kevin & my bank account thanks me for that :)
4) It's kind of the same thing as shopping, but I think there is a difference. Discount sites! You know, like Groupon, Rue La La. I belong to so many! Mind you I haven't bought stuff off all of them, but I do check them regularly!
My List of Discount Sites
Groupon

I know these aren't the best things I could be doing, but you have to admit they aren't the worst things I could do.
What are your vices? Link up & share for the last day of the challenge!

Happy Friday!