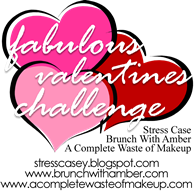 Today's Topic: Love Weddings - Share your wedding photos, your friends or families, or your pinterest inspiration!
I had a little bit of a hard time with this one because I haven't really shared my wedding pictures yet and wanted to do more posts about it. Ya know, kind of section it off a little bit. We actually just got them ordered and everything. So I've decided I'll share a few of ours, as a little teaser for the more in depth posts.
Since last year was the summer of love I'll also share a picture from all the weddings we went to this last year. 7 weddings including our own! I do love me a good wedding :)
Our Wedding
Come back & visit in the next couple weeks for a more in depth look into our special day!
Weddings of 2011
The Wagner's
Jason & Danielle
7.9.11
My best friends wedding! Read their story: here




The Phillips's
Sister & Brother-in-law. Read their story: here
The Brown's
The most perfect couple. Wanna here some even better news! They are expecting their baby boy in April. Read their story: here
The Housler's
Team Hilarious (whether they mean to be or not :D) Read their story: here
The Waldo's
They were the Waldo's even before they got married! Read their story: here
The Bush's
Football player + fashionista = love! Ready their story: here
There is folks! The weddings of 2011! Each one was special & fun in it's own way. It was great to share such a special day with so many wonderful couples! I can't wait to watch their relationships flourish and their lives to move forward as husband & wife!
Happy Thursday!