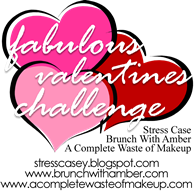 Today's Topic Love to be Creative - recipes, crafts, gifts, etc.


So I'm pretty sure I've mentioned that I don't usually do any decor for Valentine's Day. However, this year I've caught the bug. You know, the bug from Pinterest. The DIY/Crafting bug! I've found so many cute things it was hard figuring out the things I actually wanted & had time to possibly make!
I love this wreath and it seems like it'd be easy enough?!
Danielle & I are going to be making these on Saturday! I'll let you know how that goes...as well as the rest of the evening!
I don't even think I need to explain myself for this one, Champagne Cocktail should be enough.
I have a slight obsession with infographics & stats! V-Day is one of my favorite things to look at stats for? Am I nerd? Probably.
Cute & easy gift idea!
I think I just need to get all of these printables!
What fun things have you found to make this Valentine's Day? Link up & let us know!