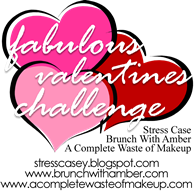 Good morning! Day 6 of the challenge & still going strong!
Today's Topic: Love Blogging(why did you start, what posts are your favorite, why do you blog, anything.
Well to start off with the reason that I started my blog was thanks to a couple of friends & their blogs:
Holly @ Running in Stilettos
&
Audra @ A Little Bit of Rain
...both fantastic blogs! If you haven't checked them out I highly recommend it :) It looked like fun and all their posts were worth the read so one day I just decide heck, why not start one of my own. It was as simple as that for me.
However, as I've had this bad boy for almost a year I realize how much I've come to enjoy blogging. Although, I'm not always deep and insightful, and let's be real all that interesting sometimes I like it. It's something that I've started doing for me. I like showing off my life. I think my life is fantastic so why wouldn't I?

It's become a way for me to state my opinions because lord knows I have a million. I feel as if I can write whatever I'd like, okay within reason, and whether someone really likes it or not it doesn't matter. I appreciate all of the people that read my blog and it is never my intention to offend anyone what I write on here is what I believe & feel.
I've started reading a ton of blogs because of mine and have met some pretty awesome people. All inspiring and special in their own way. I've even been lucky enough to meet some of these bloggers in real life!
It's also become a great way for me to start taking a lot of pictures, educate myself, and start adventuring so I have things to write about!
Check out my
Royal Court
page to check out some of my favorite blogs.
Who knew that blogging would bring so much when it was all started for fun?